There's only one F in Fulham
The Fulham Fanzine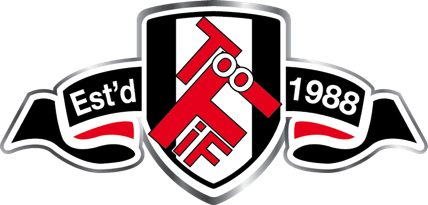 Please note that these three buttons (or any others) do not function yet, once all the pages are added, the buttons will be joined by one for each page in this header strip and the Navigation Text will disappear
Although the relaunched TOOFIF site is only a few weeks old
It has now been re-designed and re-launched anew!

YUP, TOOFIF's Back again!
A sort of catch-up
billp TOOFIF Site updated Saturday, 19 May 2018 18:58
ticketdisaster!
This is not going to be a rant, honest! Frankly, it's a given that any service industry professional will tell you that those on the butt end of it are always the fall guys and that is so true, however this mob are coining it for a substandard service
Any of us with a history of attending football games will testify that whatever the occasion, the purchase of a ticket will never be a one minute affair, and the bigger the game, the longer the wait and the bigger the aggravation.
Just ask Sandra Cole and Tracy and any FFC Ticket Office personnel from the last couple of decades if you want to hear how stressful it is from the other side of the counter, it's even worse!
However, ever since we've had to use Ticketmaster for away tickets, Cup tickets etc, I have never had a clear run, everybody in my Fulham circle have expressed exactly the same woes.
The Hamburg Final was a good example and I forget how much my phone bill was after al the lengthy hanging on the line, home phone batteries expiring, mobile signal dropping, home line dropped connections, queue waiting and so I went through before I got a ticket fro one of my sons.
I'd got my mob's tickets at the Ticket Office in a jiffy, Simon hadn't informed me he had arranged time off until I came home with the other tickets! It was a costly, time consuming and wasteful process.
it has become even worse, I've missed out on Reading Playoff semi final away tickets, Birmingham away League tickets, you name it I've suffered like so many.
The Loyalty Points System is as about as fair a way of allocating tickets for special games as there is, no argument there but the actual process of acquiring those tickets doesn't seem adequate.
For instance, I am lucky in that I have access to Windows PCs, Macs , various 'phones and I run every one simultaneously when applying for tickets.
This morning I logged on and phoned at 09:30, then re-applied each time I was thwarted because I was too early, at 10:00, the Mac had started exactly the same time as Windows 10. 10:30 arrived and the Macs till had two thirds of the Circular timeline graphic filled, Windows 10 running on the Mac under an emulation software had around 5 minutes remaining. Both of these then rendered a message telling me the session had timed out.
All this while, Mobile and Landline consistently told me "Call Failed"/"Number not recognised", this was the number the FFC Ticket Office gave out for Phone Bookings through Ticketmaster.
Over in Worcester Park, a third member of the congregation was attempting online and phoned purchase, here's an extract of a later email from
"What a stressful day. Tried phoning at 10am and after 42 attempts of an engaged tone, gave up as a waste of time. Adrian was able to get into my account, as he was at home, to find very little tickets left! However, we have managed to get 5 tickets in 505 I think and just grateful that I am able to be going.
All morning I have been thinking, will not be able to go and if I don't, I was going to start killing.....am a lot calming now, but they don't half put us through it. Let's hope the game will be less stressful:)"
And in the New Forest, yet another of the Old Firm was unfortunately not there, he'd elected to visit Italy some time ago because when he analysed the fixtures, he was convinced that if we hadn't overhauled Colins's Cloggers, the date for Final Tickets would fall before today!
Sadly for Pete+, his only connection to the internet happens in his favourite bar (I'd call that good fortune!) so his ability to get tickets is rather limited, the following are emails that poured in:
11:09 16/05/18
Im really stuck. Trying to get my 3. No joy
Sent from AOL Mobile Mail
11:12 16/05/18
AaaaaaaArrrrrrrghhhhhhhhhh
Sent from AOL Mobile Mail
11:33 16/05/18
Nightmare! About to give up
Sent from AOL Mobile Mail
13:45 16/05/18
Joyous joy!! After 2 hours on line l now have tickets! Area XXX row 5 seats xxx, xxx, xxx. Now celebrating with a glass of prosecco!
Sent from AOL Mobile Mail
I humbly admit that I was prepared for all this agony because I know that I am but one of all of those season ticket holders desperate to see the SuperWhites at Wembley, old codgers like me still bather in that magical but disappointing day in May back in 1975.
By the way, who knows how many 2017-18 season ticket holders there are, I couldn't find this out earlier, why?
If there are 6.500 of us and everybody wants 5 for all those lapsed 'fans', out of the woodwork pals, glory hunters etc, those 38,000 tickets won't go far, personally, I'd be surprised if 20,000 tickets are sold for our lot.
I do not ask for or expect special treatment but here's the rub, up in Bristol and over in Twickenham were two of my Fulham Coterie attempting the to buy tickets by the very same means.
Twickenham won, by 10:15 Kev had purchased his allocation, he contacted me around 10:20 and tried to offer advice but I was in the queue on 2 device and Rio was likewise hanging on in Bristol.
Both my sessions time out at 10:50 so I started over,.
Kevin again contacted me and he was still logged on, he asked "My Brother still has his allocation unused, do you want me to get you guys".
Guess what, our tickets were purchased by him, my login still only just showing about 10% on Mac and Windows, up in Bristol, the same story and neither of us actually got through on the phone line!. How can that be right?
Fulham FC and Ticketmaster, sort this out before next season, I will be totaling up my 'phone bills and claiming that all back, what a cheek, it's not freefone!
This sums it all up really, another reason footballers should probably be avoided by 'the press' for words of wisdom, no need to say more!
Conor Hourihane claims Fulham fanfare has already fired-up Aston Villa ahead of Championship play-off final
By Matt Maher | Aston Villa | Published: 13 hours ago
Conor Hourihane claims Fulham's wild dressing room celebrations have already helped fire-up Villa ahead of the Championship play-off final.
Cliché after cliché, more nonsense spread like muck over a barren field, the webernet is full of vacuous tosh like this.
From the local Birmingham rag, read more at unenlightening, generic footballer speak here nothing more!
_______________________________________________________________________________
This is something of a contrast to the after match pitch antics at Craven Cottage, also from the Birmingham Evening Mail
Warning
West Midlands Police have issued a warning to Aston Villa fans who ran on the pitch after the club's victory over Middlesbrough.
They have warned fans that they will be studying CCTV footage to identify fans doing more than just entering the field of play.
In a strongly worded message on social media, they stated that some fans could be hit with a Football Banning Order or a three-year ban from the club.
They explained on Twitter: "CCTV and EGT footage as well as Sky footage will be checked and any person identified doing more than entering the pitch ie goading Middlesbrough Fans or holding Pyro will be invited for interview and receive an FBO and or 3 yr club ban."
When asked if they condoned the invasion of the pitch, they replied:
"Not condoning it but haven't got resources to deal with thousands so have to be realistic about prosecution. We will publish images in the press of persons we are unable to identify."
"One male was arrested last night on the pitch with a pyro, this individual will likely face a 3 year FBO and or a 3 year club ban which will now pre close him from Wembley."
__________________________________________________________________________________________________________________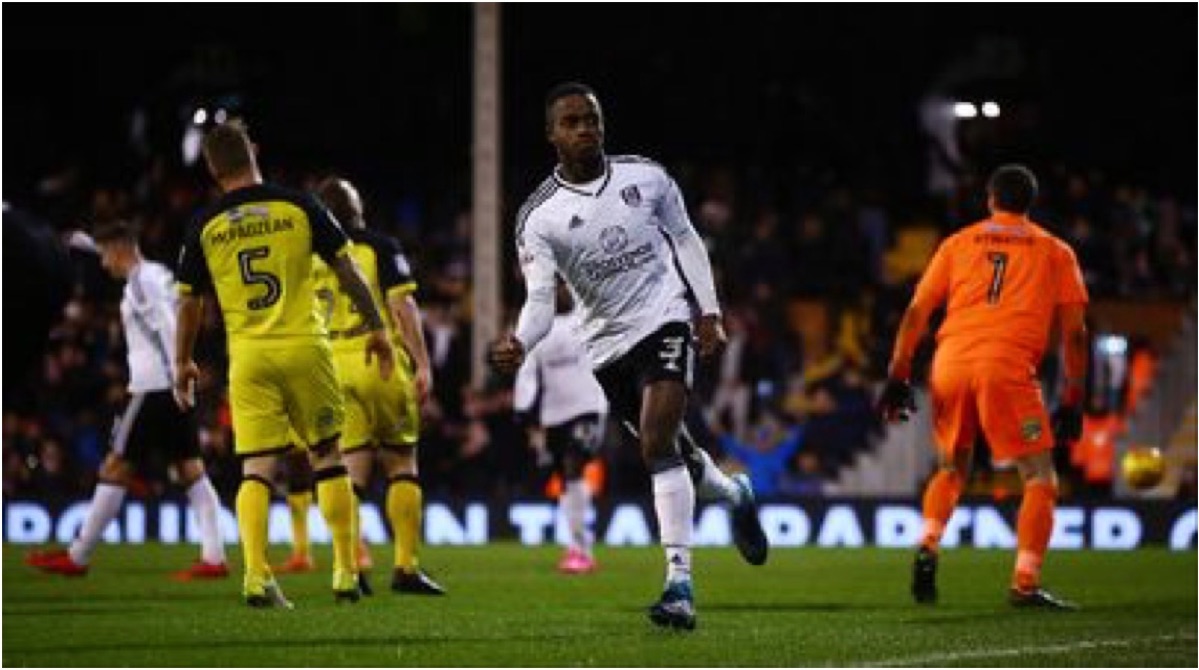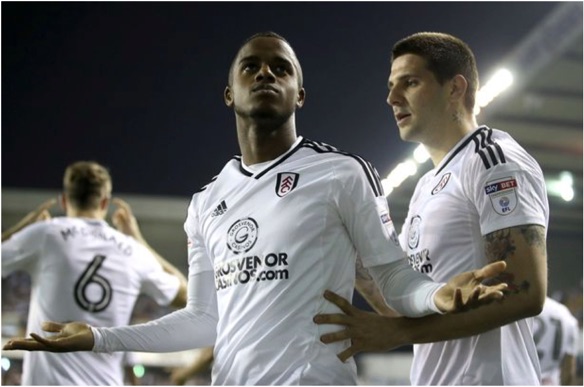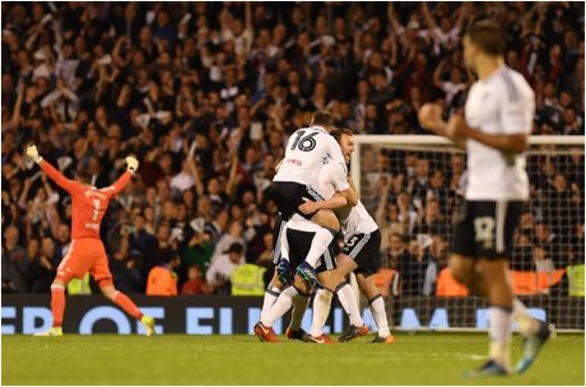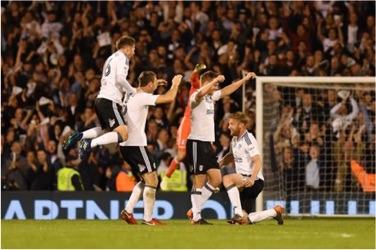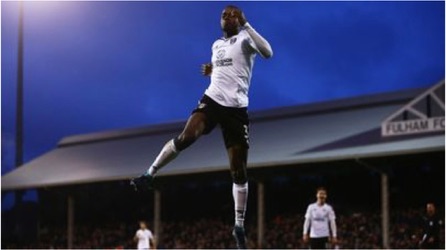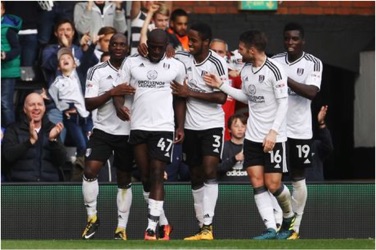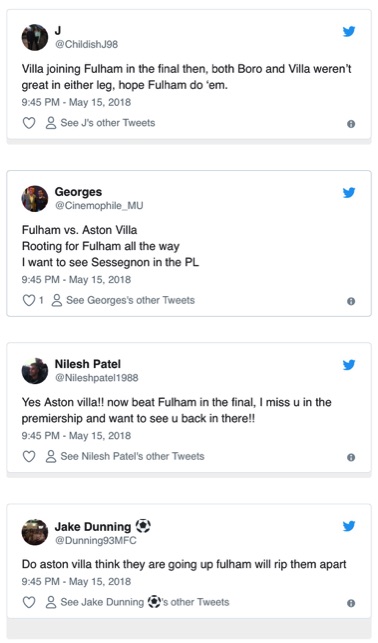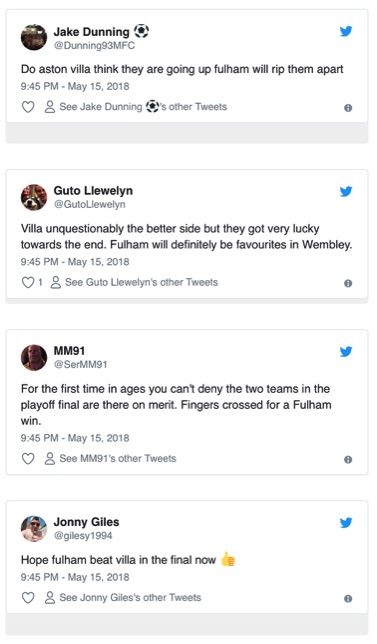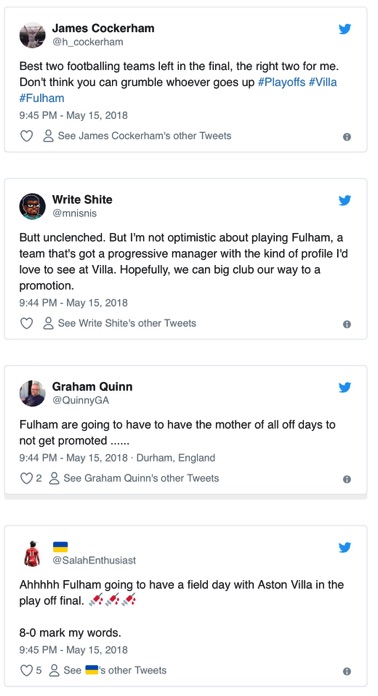 It might not look like it but the new site is now active and this is it, the button situation is yet to be resolved otherwise it's all go!
Fulham starlet Ryan Sessegnon 'washed and ironed his own kit'
after being left stranded following an evening game, CEO reveals ahead of play-off final clash with Aston Villa
• Fulham take on Aston Villa for a place in the Premier League on Saturday
• Ryan Sessegnon has been one of the standouts for Slavisa Jokanovic's side
• Fulham CEO Alistair Mackintosh praised the starlet's attitude on and off the pitch
By Daniel Matthews For Mailonline
PUBLISHED: 11:50, 23 May 2018 | UPDATED: 12:50, 23 May 2018
Ryan Sessegnon is one of the brightest prospects in English football with Premier League clubs queuing up to secure his signature.
But the teenager does not appear to be letting his success this season go to his head.
Sessegnon and Fulham take on Aston Villa for a place in the top flight on Saturday and ahead of the game†Fulham CEO Alistair Mackintosh revealed a hilarious story that shows how grounded the starlet remains.
'On one occasion this season, Ryan Sessegnon had a doping test after a night game,' he told the Supporters Trust AGM on Tuesday. 'When he was done everyone had gone, the kit man included. So Sessegnon took his kit home, washed and ironed it before bringing it in the next day!' The comical anecdote came as Mackintosh praised the young player's attitude both on and off the pitch.
Sessegnon has scored 16 goals and racked up seven assists for Slavisa Jokanovic's side so far this season and was an outside bet for Gareth Southgate's England squad for this summer's World Cup. He missed out on the final 23 but could still finish the season with promotion to the Premier League. Fulham and Villa collide at Wembley on Saturday in the money-spinning play-off final.
Tottenham and Liverpool are among the clubs who have been linked with a summer move for the 18-year-old, while Paris Saint-Germain are reportedly interested, (Ed: as well as Uncle Tom Cobley and all!).
Read more: http://www.dailymail.co.uk/sport/football/article-5761743/Sessegnon-washed-ironed-kit-left-stranded-game.html#ixzz5GKgMD3vl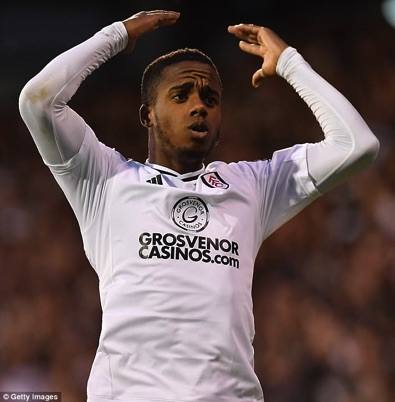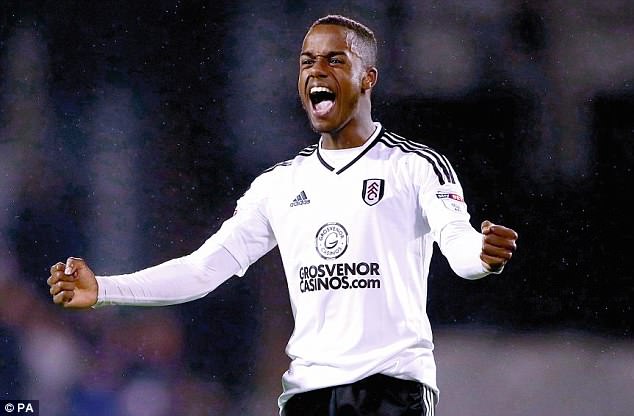 No apologies, there's no real
news to report
Just the usual completely invented, hypothetical, speculative,
unimaginative, fantasy, space filling nonsense, as the following show: