There's only one F in Fulham
The Fulham Fanzine 2019-20 Championship Season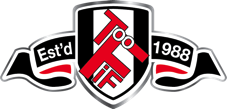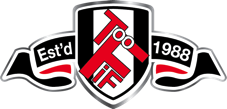 Phew! Friday night's home game against Boro was quite something wasn't it? Prior to the match, I couldn't have been the only person who had a slight nervousness hanging over me, after all, Middlesbrough have been enjoying a great run of form lately. Notably, despite being trounced by Spurs in the FA Cup for much of the first 60 odd minutes, they were able to hold their heads high after coming back and scaring the life out of the North Londoners.

After having been hypercritical of our obsession with negative possession and ultra-slow build up play, it was a welcome treat to see the Whites tear into Boro from the first whistle. The veracity and creativity from the team was incredible and most of the quick, one touch passing football was whirring at top speed. I'd go as far as to say that the first 20 minutes or so were as good as anything we have seen since the Tigana era.

Fulham were one up by the sixth minute whith Joe Bryan fizzing in a perfect ball across the Boro area for an effervescent Anthony Knockaert to convert with a brilliant run and fierce tap-in.

It was all Fulham apart from one isolated attempt from our visitors who really should have scored when Spence was off target, that would have been cruel though had it hit the net so rare was this attack.

It wouldn't have been Fulham had it all been that straight forward however a for the last twenty minutes and most of the second half, we took our foot off apart from another prominent period late on but to be honest we had the measure to the visitors so after 50 minutes of the second period we knew we had done enough to acquire another useful three points.

So now we need to concentrate on the next game, away to Charlton. Currently they aren't doing so brilliantly, being five points above the relegation places in 19th place but this is precisely why we need to be wat=ry, they'll be keen to come out top trumps against another London side, particularly as we are in amongst the Play-Off places.

Our record against Charlton hasn't been too bad over the years, in 71 games, we've won 25 to their 22, I well remember the away fixture of the 1975-76 season as I was the guest of a friend who had 'connections' so I watched from the Directors' Box.

We lost 3-2, I think Hales scored two and Flannagan the other for Charlton while Alan Mullery got both of our goals. I recall that the Charlton attack was lethal with those two scoring masses, they both sported huge perms and I was told they hated each other to bits.

I still want revenge for that one despite having been wined and dined at their expence. COYW!
October 1 2019 was our last meeting
That was this season at the Cottage A nil – nil draw
billp TOOFIF Updated Thursday, 23 January 2020
Charlton 0 v FFC 0 TBA 2020
A brace of Stale Mates!
In the Vale of Tears (of boredom?)
billp TOOFIF Thursday, 23 January 2020
Images from Fulham FC Online/Shutterstock
This prelude to the Review listing the little piece of history between Charlton and Fulham will quite possibly occupy more column space than the description ot the entire 96 minutes of the actual match.

Let's own up, the fixture was no feast of football but before we all indulge in tearing of hair and gnashing of teeth it's worth pointing out that things worked out slightly better than they might. otherwise have done

For starters, three positive points can be taken into account concernng the outcome,: we didn't lose, we kept a clean sheet and to increase our relief, we kept a clean sheet.

In addition, more plus points were that Michael Hector is quickly settling into the defensive line and gets better with every outing, maybe it's too early to fantasise but could this be the launching pad of a solid defence?

The other plus point was that our Exeter City Wunderkind made a late appearance as a substitute, hopefully Jay will gradually be as familiar a figure in the first team as Ryan Sessignon became.

Anyway, back to the past; The very first match between our clubs was on Aril 6th 1929 at the Cottage, we lost 2-5 that time. That game was in the old League Division Three (South).

Our last match, quite naturally, was earlier the season at Craven Cottage on the fifth of October 2019, that was a 4 goal draw which makes the game on Wednesday something of a double, 2 points and two draws.

In all we have played a total of 71 games, winning 25, drawing 24 (25 after this latest result) and losing 22, all in all quite a well balanced set of numbers.
Charlton Club History
Formed in 1905 by a group of local teenagers, Charlton Athletic rapidly grew, creating decades of history that our supporters can be truly proud of.
From our rise to the top flight in the 1930s and winning the FA Cup in the 1940s, to leaving The Valley in the 1980s and the fans leading the fight to come home in the 1990s, it can all be found in our interactive timeline which tells the whole story of the Addicks.
Just click on one of the eras below to learn more about the history of Charlton…
Why 'the Addicks'?
Charlton have had a number of preferred nicknames over the years including the 'Valiants' and the 'Robins', but the 'Addicks' is the one that has stuck.
Certainly one of the more unusual nicknames in football, it can be traced back to the club's formative years and, more specifically, back to East Street, where the club was formed. It was there that a fishmongers was located, owned by Arthur Bryan.
Bryan supplied haddock and chips to players from both sides after Charlton's matches and, with South London linguistics coming into play, that became 'addick and chips' and thus the Addicks (haddocks) nickname was born.
To find out more about Charlton's history, please visit the Charlton Athletic Museum
From Charlton Athletic's official website
Well, somehow it was inevitable that after the three steps forward, of a trio of victories there would naturally follow a step backwards.

But no, it turned out to merely be one of our sideways moves. As things transpired though, the failure to win two more points was compensated by events elsewhere with Nottingham Forest being held to a home draw, joy unfettered indeed!

Now we all need to be willing Cardiff on against the Baggies on January 28th and Millwall against Leeds on the same evening and on Sunday the 9th of February when they meet West Brom.

As for the Charlton match, all I can say is, Charlton were devoid of ambition, didn't wasnt to venture forward and desired to merely contain the Whites in the hope of launching a brreak. They were gahstly but we, once again, huffed and puffed far too much so really didn't deserve anything more than the one point.

All in all a waste of space!

COME ON YOU WHITES!
Preview from the pre-match Home Page


Another London Derby coming up
Charlton Athletic v Fulham FC | Wednesday January 22 2020 19:45
Match Information
from FFC online
Competition: Sky Bet Championship
Date: Wednesday 22 January 2020
Kick-off: 19:45
Venue: The Valley, Charlton
Attendance: 16,424
Referee: Steve Martin
Charlton Athletic
Line-up: Phillips; Matthews, Lockyer, Pearce, Purrington; Pratley, Cullen; Doughty, Oztumer (Green 82'), Morgan (Williams 63'); Hemed (Taylor 70')
Unused substitutes: Maynard-Brewer, Adedeji Oshilaja, Naby Sarr, Dempsey
Manager: Lee Bowyer
Fulham
Line-up: Rodák; Odoi, Hector, Ream, Bryan; Arter (Christie 72'), McDonald, Cairney (Johansen 77'); Cavaleiro, De Cordova-Reid, Onomah (Stansfield 88')
Unused substitutes:Bettinelli, Kongolo, Steven Sessegnon, De La Torre
Manager: Scott Parker